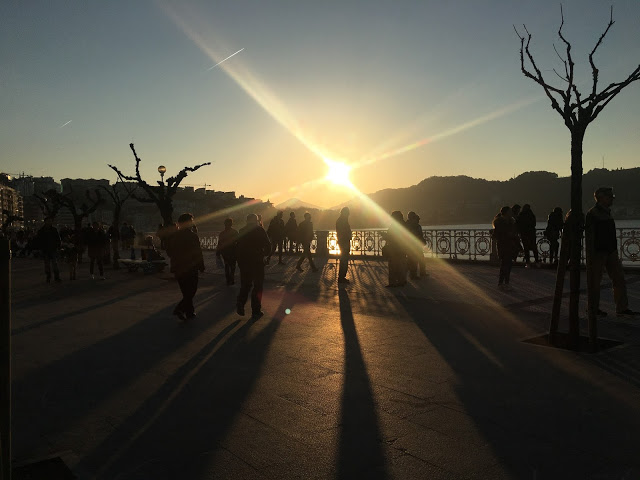 La Concha – San Sebastian
Because of the oceanic climate of the province of San Sebastian, it reflects an intense green scenery which attracts a huge number of tourists around the world. Because of the fantastic views, the second source of income of San Sebastian is tourism and, the first is commerce. tourism. It attracts huge numbers of visitors every year.
The amazing San Sebastian is located in the Basque Autonomous Community in Spain. As a coastal city, it is along the boundaries of the Bay of Biscay, a couple of kilometres away from the French Border. The capital city, Gipuzkoa, is considered to be the smallest province in Spain. There are several ways to get to San Sebastian by trains that come from many parts of Portugal, Spain and France. Air travel, airports such as San Sebastian, Biarritz, Bilbao, Vitoria-Gasteiz and Santander Airports are within easy reach. If coming from the UK Bilbao airport then bus/car/taxi is about 1 hours away. I was told that in the Summer there are direct flights to San Sebastian airport. Or you can fly to Madrid and get internal flight to San Sebastian about 45 minutes away.
San Sebastian was the European Capital of Culture last year, 2016. It offers more than just beautiful scenary. To start with, you can visit the Monte Igueldo, located at the West end of the La Concha Bay. From here, you will see breathtaking views of the entire town, harbour, and the lighthouse.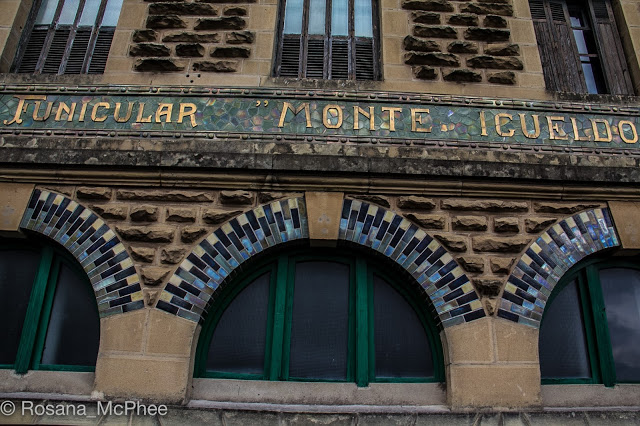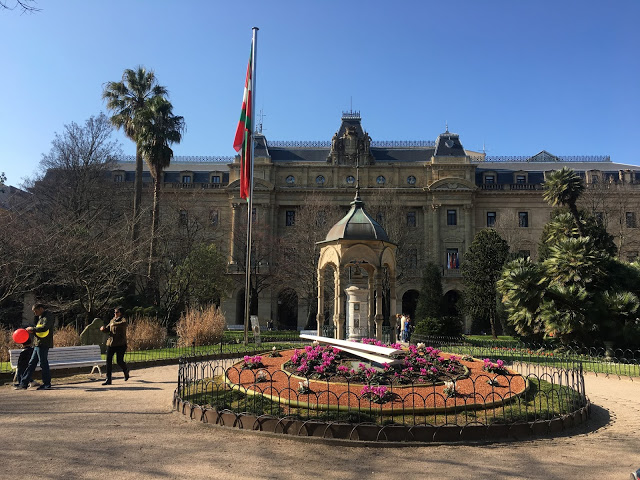 Plaza de Gipuzkoa
Plaza de Gipuzkoa – Romantic and charming green space in the city centre. It was designed by the prestigious French gardener, Pierre Ducasse. Home to a large number and variety of trees, flowers and plants, it also has a pond where ducks and swans swim around.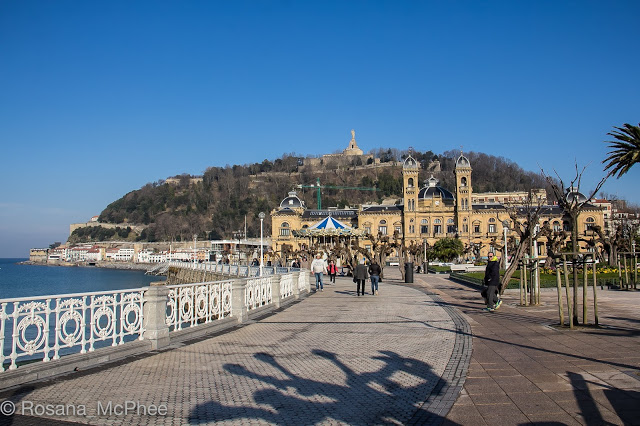 Another area to visit is the Miramar Palace, also known as Palacio Municipal de Miramar of Palacio Real. This 19th-century palace was built and commissioned by the Spanish Royal Family with its English style and impeccable architecture, the Palace is a must see!
The famous art piece by the sculptor Eduardo Chillida, known as the Peine del Viento or the Wind Comb is worth a visit. Located at the end of Ondarreta Beach. Somewhat a symbol for the town, this installation of steel and granite is anchored to the rocks along the water.
If you have time pay a visit to Victoria Eugenia Theatre, Maria Cristina Hotel, Port of San Sebastian and the Igeldo Lighthouse.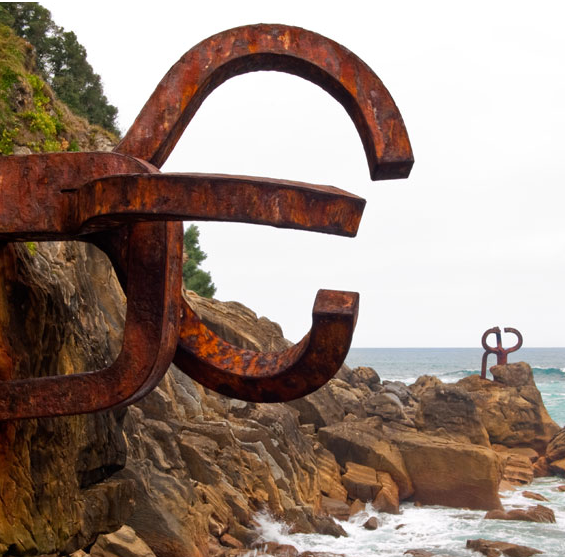 Peine del Viento
Porto San Sebastian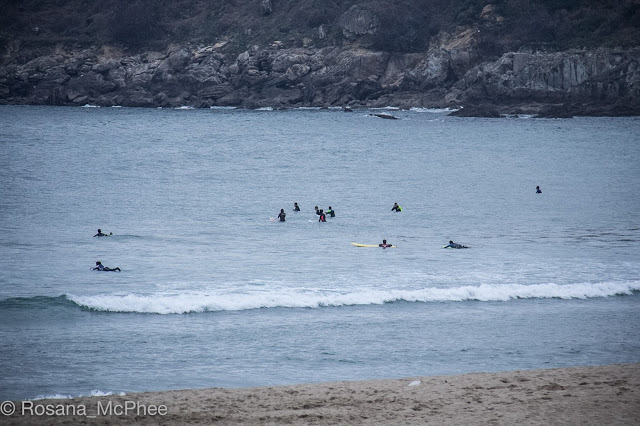 Zurriola Beach – Waves, surf and youngsters
Plaza de la Constitución – Old Town San Sebastian
Eating in San Sebastián


This is where the fun begins. San Sebastian is considered one of the world's top food spot. Though small in size, this town has more Michelin stars per capita than any part of the world. It also houses two of the top 20 restaurants – Arzak and Mugaritz- according to the World's 50 Best Restaurants. Another good news for foodies and travellers is that within driving distance, you can also visit other Michelin star establishments like Asador Etxebarri, Azurmendi, Alameda, etc. the list is long. Talk about food heaven! Read all about : Alameda
If you don't speak the lingo and want to find out more about the local food it's worth going on a foodie tour during the high season. Low season there are many tours happening.
Food worth trying in San Sebastián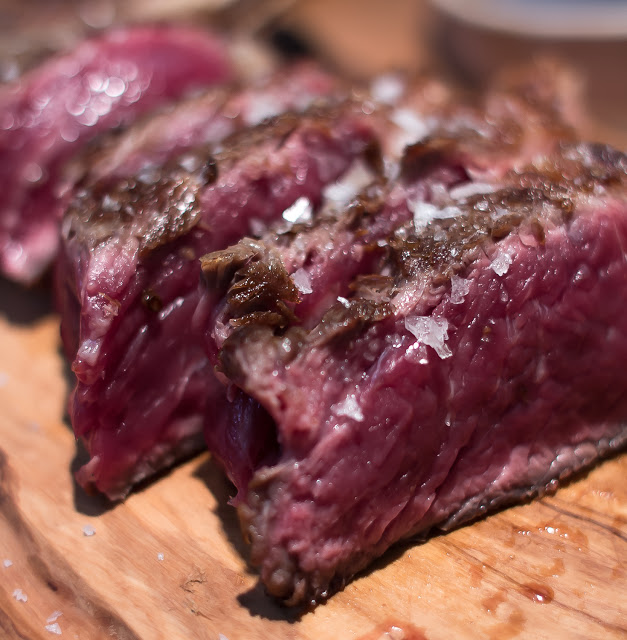 Txuleta

Breakfast at Mercado La Brexta – Bar Azkena
Bar Azkena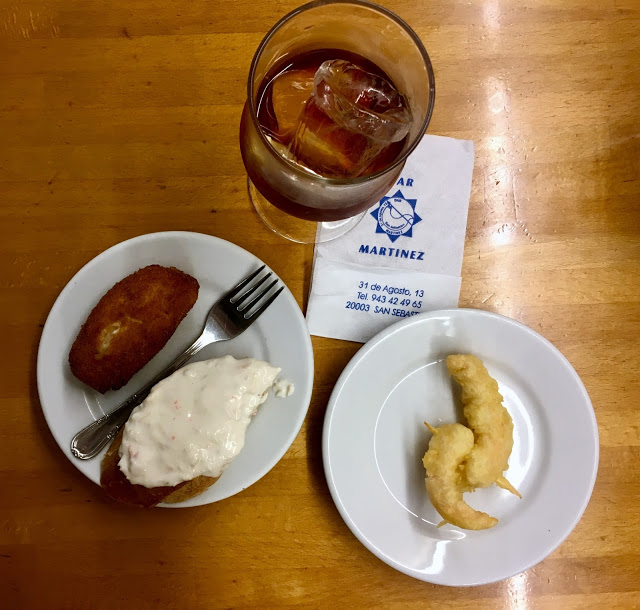 Croquetas, crab cream, gamba gabardina and glass of Vermut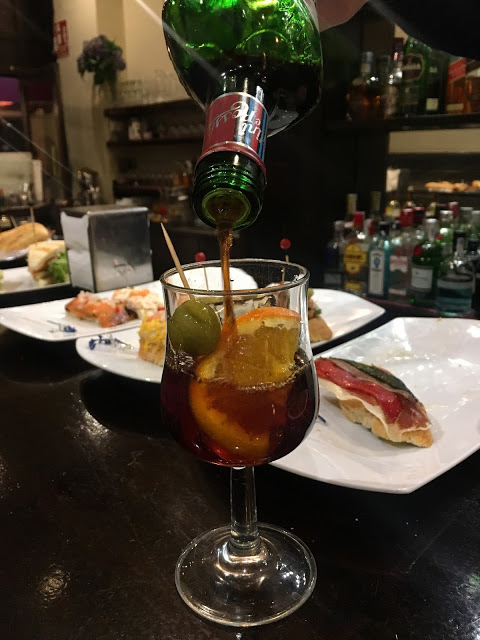 Vermut and pintxos

Gildas ( Gilda means lollipop, and the classic Gilda is a simple assembly of a guindilla (Spanish chilli pepper), olives,and anchivies, bocadillhos and vermut
Squid in its own ink sauce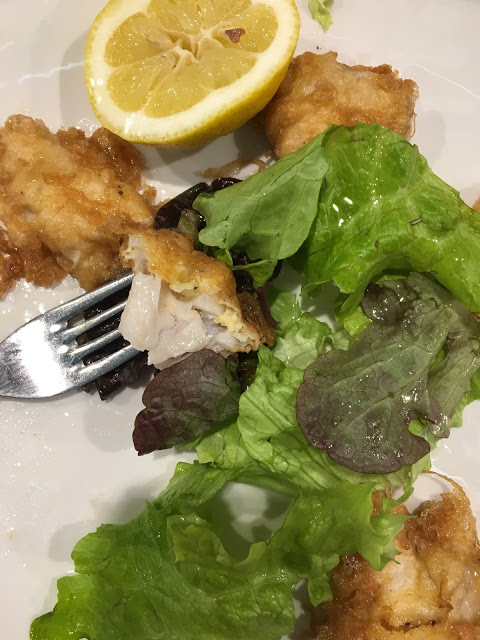 Kokotxas – cod or hake cheeks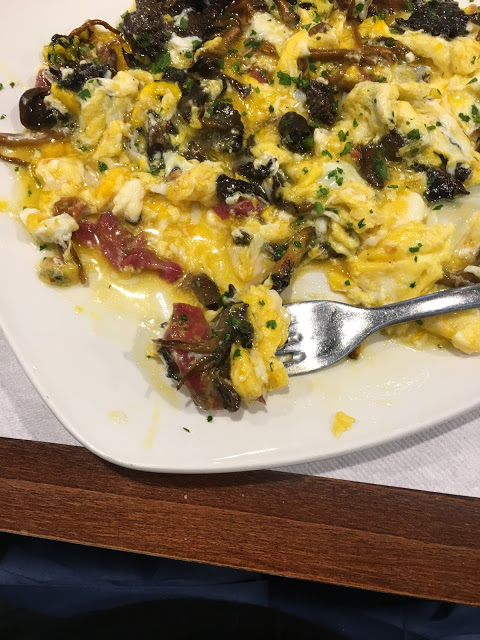 eggs and Hongos (local mushrooms)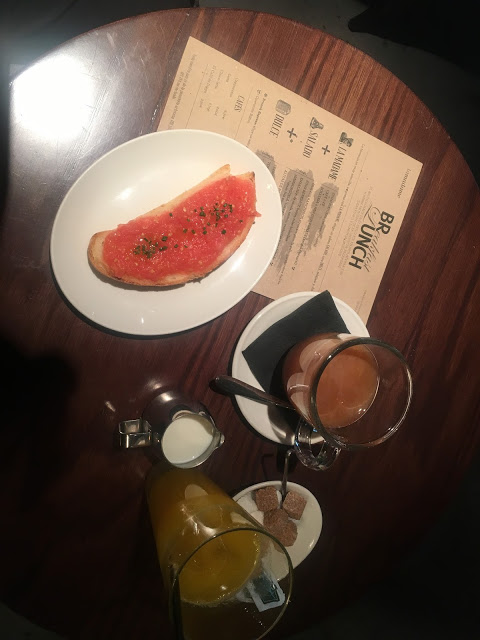 Pan tomaca –
is a traditional Catalan breakfast dish that is also loved in other parts of Spain – I love it! Brunch at La Madame is good!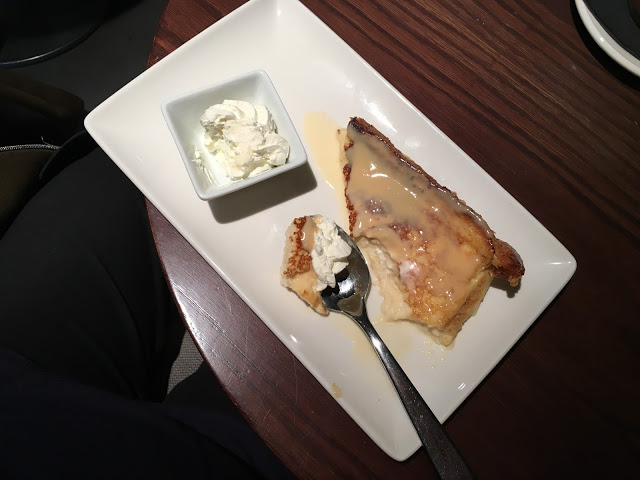 Torrija – Spanish sweet egg bread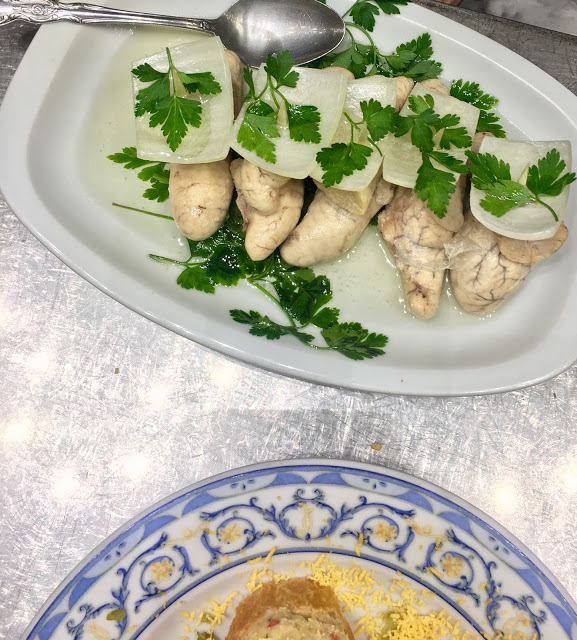 finding some offal on offer at the bar at Martinez

Pintxos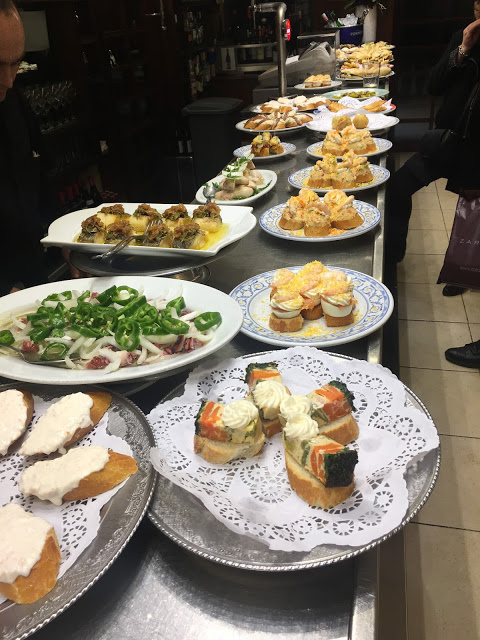 More Pintxos at Martinez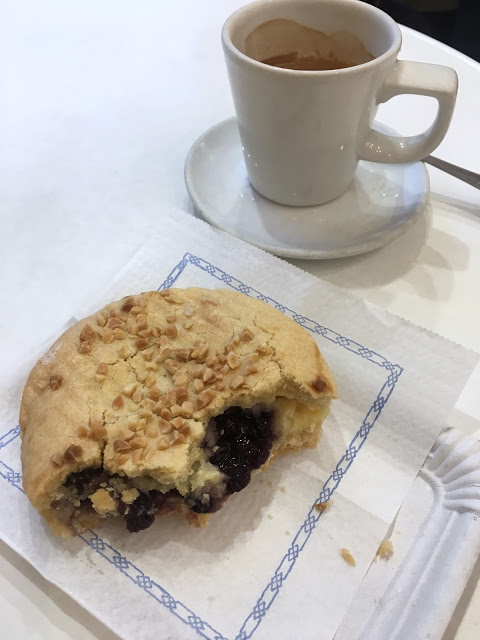 Pastel Vasco: dense cake crust, soft crème pâtissière, cherries or blueberries
bocadillos de tortilla
bocadillos de Jamon
Local Sidra (cider)

Croquetas – I love them!

Anchovie and crab cream and cava at Bar Txepetxa in the Old town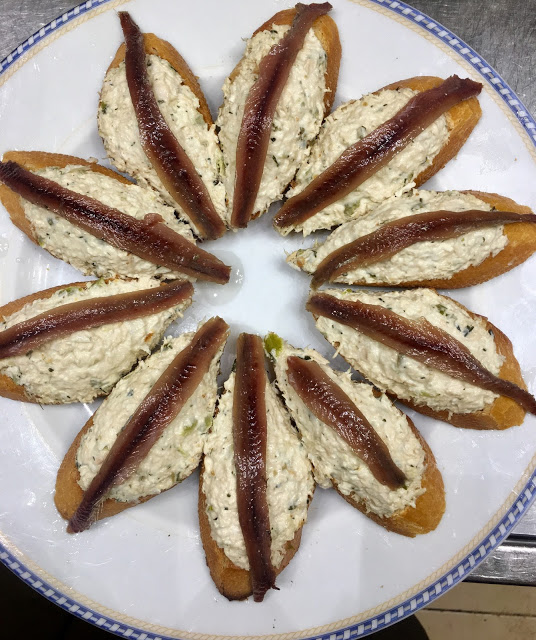 More anchovies

Other dishes : Bacalao Pil Pil, Txistorra (sausage), txagurru (local crab meat) and percebes.
For Michelin suggestion in the region: Hot&Chilli, Restaurant Alameda
With that, make sure to put San Sebastian in your next travel destination! Pack up your bags, shades and enjoy!
Until next time why not join me on Instagram, Twitter and Facebook…X