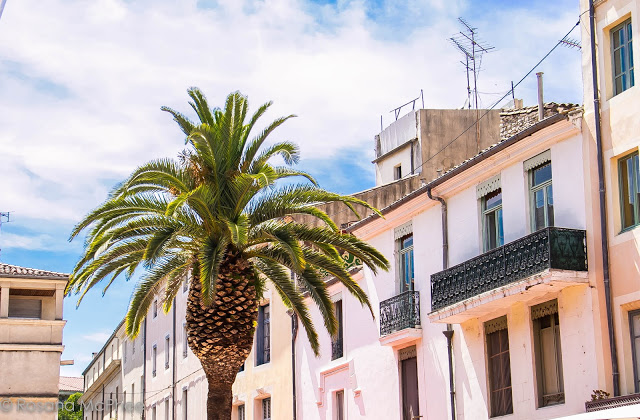 Nîmes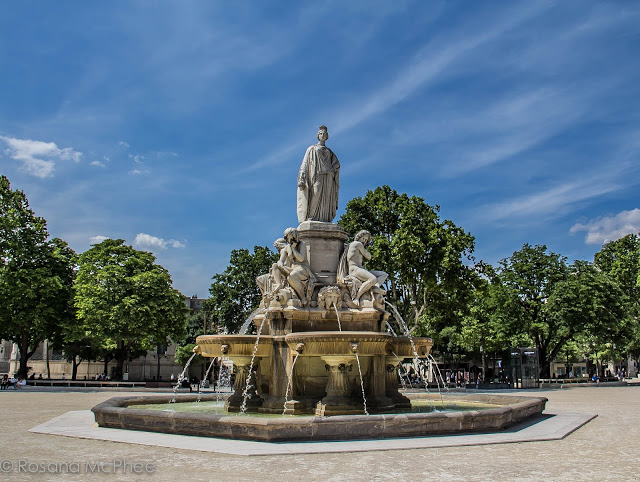 The Gard is a department in southern France in the Languedoc-Roussillon-Midi-Pyrénées region. It's  one of the original 83 departments created during the French Revolution on March 4, 1790. It was created from the ancient province of Languedoc.
Languedoc means "language of oc". The oc languages are traditionally opposed to the oil languages, oc and oil being the old forms of Oui (yes).
The department is named after the River Gardon, and the Occitan name of the river has been replacing the French name of the department in recent decades, even among French speakers.
Nîmes – gastronomy and history
Nîmes is a city in the Languedoc-Roussillon region of southern France, It is a vibrant and attractive city located between the sea and the Cevennes hills, it was an important outpost of the Roman Empire. It's known for well-preserved monuments such as the Arena of Nîmes, a double-tiered circa-70 A.D. amphitheatre still in use for concerts and bullfights.
Maison Carrée in Nimes
The Maison Carrée white limestone temple is the best-preserved temple from the Roman empire. It's located in the center of the hassle and bustle of the city and opposite a very modern Norman Foster 's Carré d'Art which is made of glass and steel. Maison Carrée has had many different uses including a private house. Nowadays is part of the Forum, the economic and administrative heart of the Roman town.
Visit of the centrally located covered market, Nîmes Les Halles,  fresh food market, is a must as well as a look around the pedestrian area full of independent shops showcasing the local artifacts, food, and other products.  Thankfully Nîmes Les Halles air-conditioned and covered the temperature was soaring the day I visited.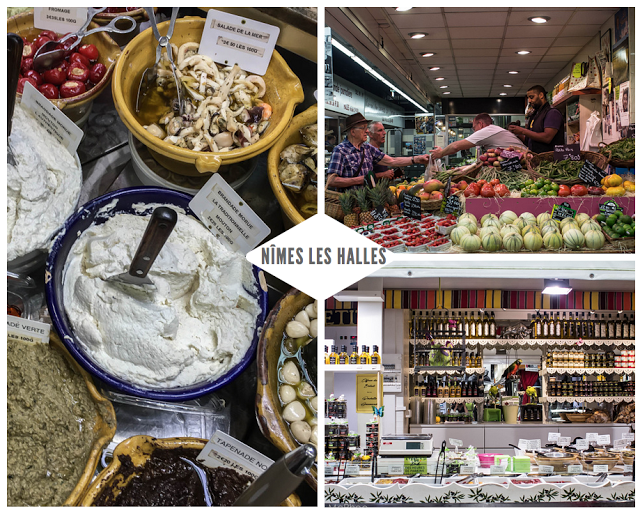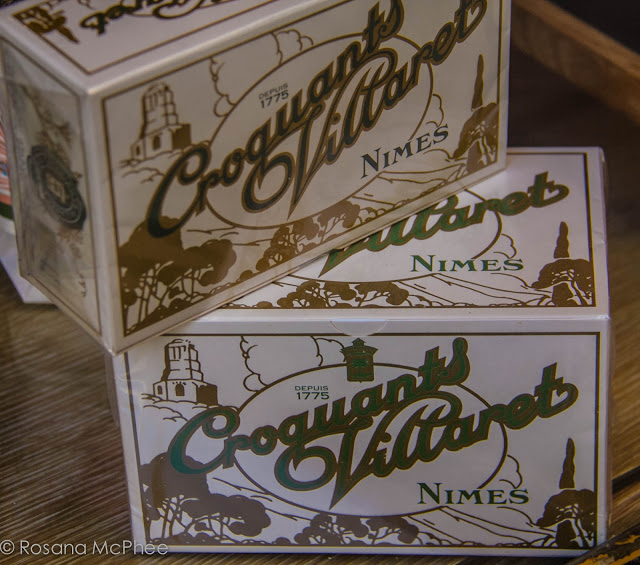 Local biscuits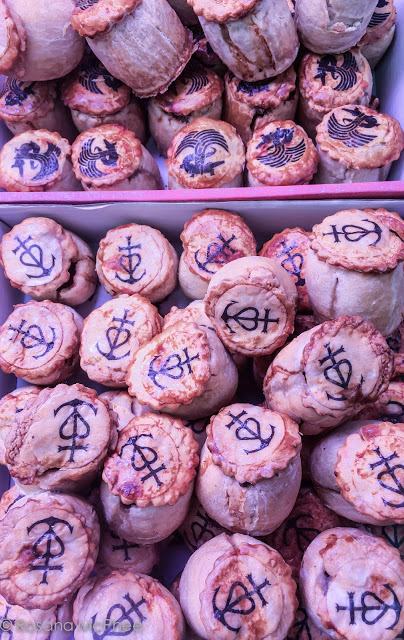 Another attraction is The Roman Amphitheatre (or arena) is the best-preserved amphitheatre in the Roman world. It was used for hunting wild animals and for gladiatorial games from the end of the 1st century AD onwards.

Restaurant Vincent Croizard at Nîmes


Chef Vincent Croizard born in New Caledonia and arrived in France at the age of 18. In 2001, Together with his wife, they moved to Nîmes and opened a hugely successful restaurant,  Darling. They were rewarded by numerous awards and mentioned in the best gastronomic guides.
Chef Vincent Croizard
Afterward, They opened this boutique restaurant in a very unassuming street, where we least expect it. Do not look for a storefront classic restaurant: it is a private house door, and you ring the bell. Just as if you were sharing a meal with friends.
Sheltered from the bustle of the city, yet in the heart of Old Nimes, the place is cozy, elegant and warm, this place offers a contemporary space, a terrace and a beautiful garden with a pond and fountain. The music of the water provided by the fountain and waterfall is very soothing.
The service was friendly and charming.  The food was very imaginative. The ingredients are chosen according to seasons and daily availability. Beautiful lunch!
Beautiful setting for lunch in Nimes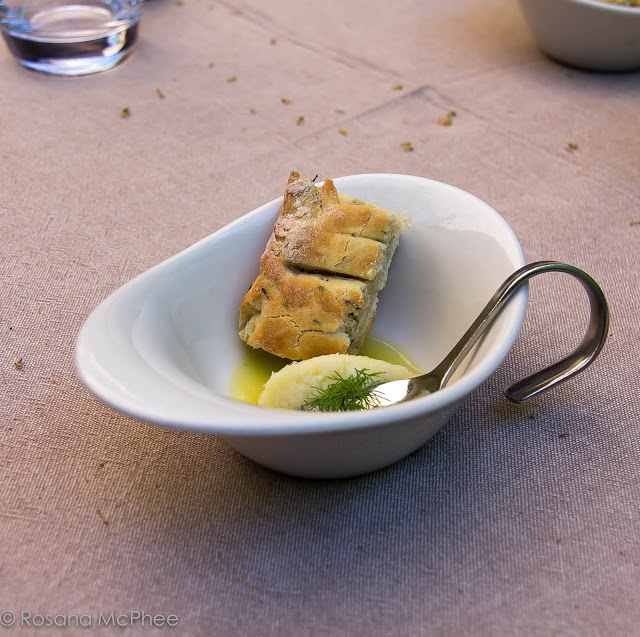 Brandade
Artichoke cream ham and tomato confit
Rouille soup Mediterranean polpo black rice lemon confit piquant sauce with coriander and lemon confit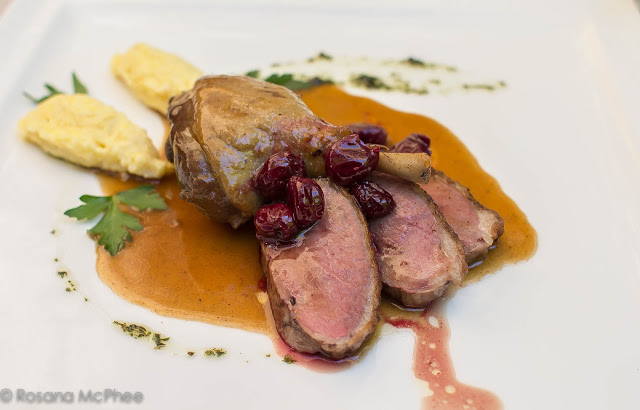 Duck grilled and steamed  polenta sour cherries
Palette cleanser: olive sorbet – amazing!
Chocolate coffee ice cream gingerbread
Restaurant Vincent Croizard
17, rue des Chassaintes, 30900 Nîmes
Tel: +33 (0) 4 66 67 04 99 – www.restaurantcroizard.com
Facebook: Vincent Croizard
Uzès
Uzès is an architectural jewel with outstanding heritage assets. The preserved, protected quarters have been continually widened to include further sections of the town and Uzès has been awarded the distinction "City of Art and History" since November 2008.
Uzès
Uzès
Uzès
Cook'n with Class Uzès 
A short drive from Uzès; about 10 minutes away is the commune of Arpaillargues. Just outside of it, you can find Cook'n with Class Uzès.  French cooking classes in English
I had a private class with Chef Eric and learned some techniques as well as some presentation tips. The place is airy, light and well-equipped with lessons with a hands-on approach.
It was an insight into Provençal and Mediterranean cuisine and plate presentation. Highly recommended!
Cook'n with Class Uzès
'Fennel & Citrus Salad, Spicy Pecan & Crispy Duck Recipe by Eric Fraudeau'
Ingredients
1 Fennel Bulb
1 Orange
3 Tablespoons Extra Virgin Olive Oil, preferably strong
1 or 2 Duck breasts
A Pinch of Salt and Pepper
half of a lime juice
20 gr. / 0.7 oz. tarragon or coriander fresh leaves
1 grapefruit
4 Tbsp honey
1tsp chilli powder
12 Pecan or Walnut
Method
1)Peel the orange and the grapefruit with a knife, get the segments, save in the fridge, squeeze the skin and membranes, and save the juice. Squeeze the lime juice.
2)Slice the fennel into very thin slices (use a mandoline slicer if you have one). Add half of the orange and grapefruit juices, three tablespoons of olive oil, a pinch of salt and a pinch of pepper and the sliced herbs and the lime juice and a TBS of Honey.
Mix well and pour over the fennel. Let rest in the fridge for at least 1 hour.
3)In the meantime, in a saucepan, non-stick is better, caramelize the 2 TBS of honey and add the pecans… cook for 3 to 5 minutes until golden brown. Remove from heat, spread the chili powder and salt and pepper and reserve for later.
4)Start cooking the duck breast in a cold pan, non-stick again, skin down on medium heat for 5 mn, pour out the fat, flip the breast and cook 5 minutes on that side, season well, remove and place in 160 Celsius (325ºF) oven for 5 minutes. Let it rest 5 minutes before you cut it into 6 large slices.
5)Plate nicely with the orange segments and some tarragon leaves.
Cook'n with Class Uzès
Chemin du Moulin de Chalier, 30700 Arpaillargues
(lookout for sign for Musee 1900, the cookery school is just behind it)
Tel: +33 (0) 4 66 01 35 15 – www.cooknwithclass-uzes.com
FB: Cook'n with Class Uzès
They also have a cookery school in Paris:
Cook'n with Class Paris
6 rue Baudelique
Paris 75018
Tel: +33 (0)142 57 22 84
www.cooknwithclass-paris.com
Where to stay in the Gard: 
Guide Prive ( Private Guide)
Next day, my guide for the morning was  Florian Stoll, who took me to discover  Duché d'Uzès vineyards, and wine tasting on a 2CV (old Citroën car),  a hidden gem of a local coffee family business and visit the Pond du Gard – It was so much fun!
If you ever in the region you must contact Florian, he was friendly, knowledgeable and made the experience very special.
Guide Prive ( Private Guide)
2 CV Tours
www.ailleurs-et-uzes.fr
contact@ailleurs-et-uzes.fr
T: +33 (0) 601 755928
A Visit to the Pont du Gard

Pont Du Gard , aqueduct up and close
The Gard proudly boasts on one of the world's most beautiful monuments, the tallest aqueduct in the Roman world. It was built in a mere five years.  Also most 2000 years ago, this magnificent structure, inscribed in the UNESCO World Heritage since 1985, supplied the habitats of Nimes with running water throughout five centuries. It's stature, perfect preservation, and magnificent arches make the Pont du Gard the greatest bridge ever built in classical times. It measures: 360m long, 50m high, on three levels
Set in a serene and verdant surroundings. It is placed to admire and in the summer days enjoy sunbathing, and water sports on the river.
This sightseeing is well organised, and full infrastructure on site.
Pont du Gard – 400 Route du Pont du Gard, 30210 Vers-Pont-du-Gard
T: +33 (0) 4 66 37 50 99 – www.pontdugard.fr
Twitter: @pontdugard / FB: Site du Pont du Gard Officiel
Lunch at La Petite Gare in the village of Vers-Pont-du-Gard
La Petite Gare – 435 route d'Uzès, 30210 Vers-Pont-du-Gard
T: +33 (0) 4 66 03 40 67 – www.lapetitegare.net
FB:  La Petite Gare vers-Pont-du-Gard
How to get to The Gard
By train  from Paris to Toulouse and Nîmes
For more information, destinations and costs:
www.voyages-sncf.com
Twitter : @voyagessncf_uk / FB : Voyages-sncf.com
Instagram: @Voyagessncf #Voyagessncf
Airports:
Marseille, Montpellier and Nîmes
More information on the region:
www.tourismegard.com
Twitter: @VacancesGard / FB: Gard Tourisme
Until next time why not join me on  Instagram, Twitter and Facebook…X
Other related posts:
Planning your trip: Rhone Valley
Previous adventures: Southern France, Savour The Drome
Southern France, food and wine adventure in the Ardeche
PIN
Disclosure: I was a guest of Le Gard Tourisme on this leg of the press trip. As usual, all views are my own.
Save
Save