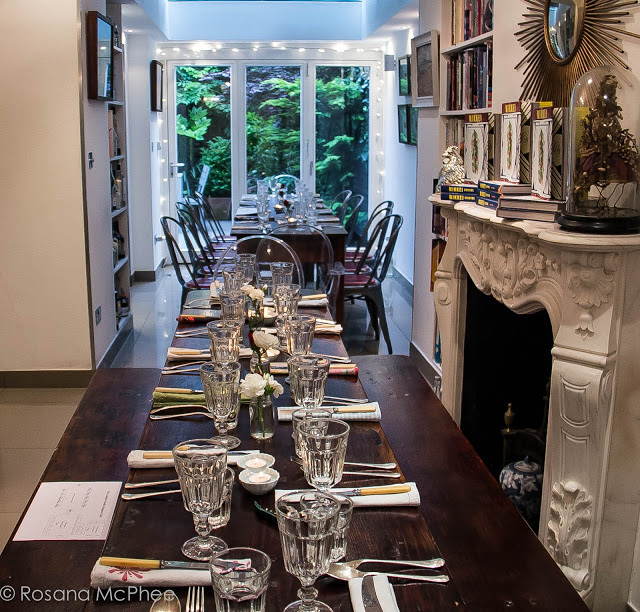 It's been a while since I've attended a supper club. Last Wednesday, I went back to one of the best in London, at The London Foodie, where Chef Jorge Baumhauer da Silva is having a chef residency, Taste of Amazon. I had the pleasure to sample some of the most exciting Brazilian fare available at the moment.
Brazilian Chef Jorge comes from Belem, the capital of the state of Pará, which is a port city and gateway to Brazil's lower Amazon region. The cuisine of Belem do Pará is considered to be indigenous, authentic and known for championing local ingredients.
Chef Jorge Baumhauer da Silva has over 20 years cooking experience. As the head chef at Ceviche Old Street, his cooking is vibrant, fresh, and well presented.
I was told that some ingredients and even some of the tableware were brought from Brazil to make the experience very genuine. The room looked so beautiful and inviting. The smells coming from the stove were captivating.  I had tried Amazonian food before in São Paulo many years ago, so I was very excited to have the opportunity to try it again in London.
Chef Jorge Baumhauer da Silva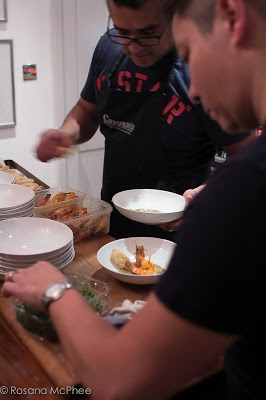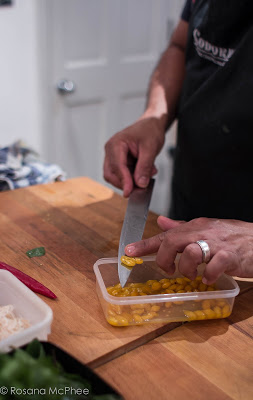 The evening started with a delicious cupuaçu caipirinha and deep fried ox cheek with breadfruit croquettes served with a tasty red guava and bird's eye chili jam for canapés. Cupuaçu is a tropical rainforest fruit related to cacao. It is very nourishing, and it has a unique tropical aroma.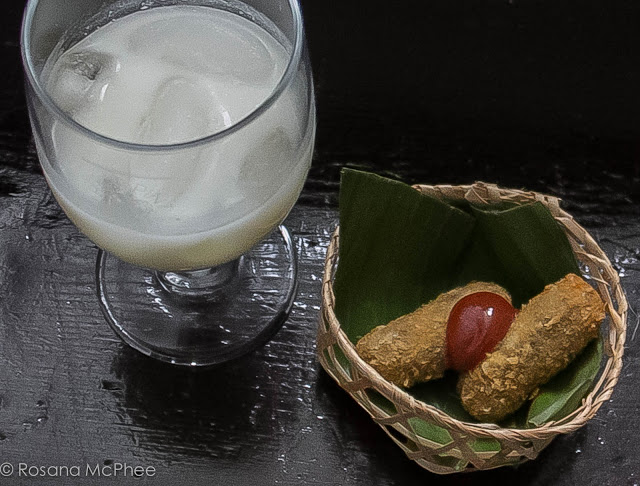 Next, we were guided to our seats and enjoyed a truly special dinner. The dishes were so well crafted, with a touch of modern and creative interpretation.  The service was helpful and pleasant, but it would have been useful to have the menu at the table with descriptions. At first, I thought the portion sizes were small, but after eight courses, I was glad about the scale of the portions – they were just right!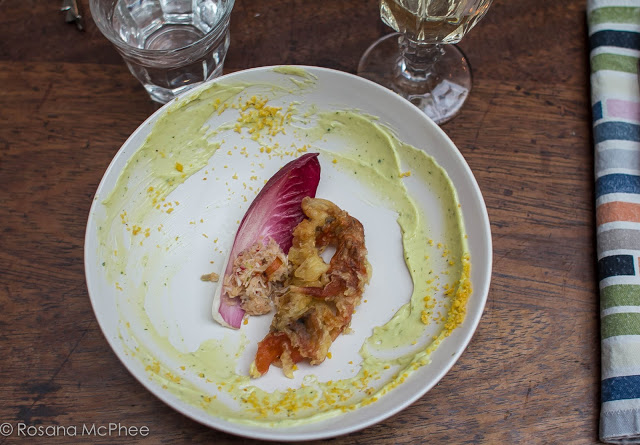 casquinha de caranguejo de Belem do Para – crab dish
The first course was Chef Jorge's take on dressed crab; crab two ways, seasoned white crab meat lovely presented on red mild flavoured radicchio leaf and deep fried crab, slightly crisp, served with a paste of coriander and parsley dusted with cassava grit  – lots of textures and colour.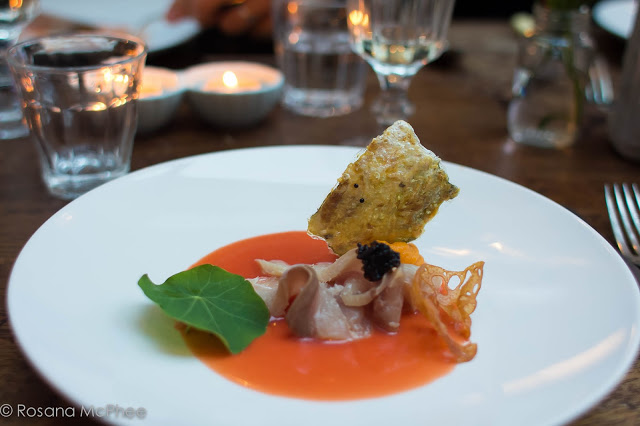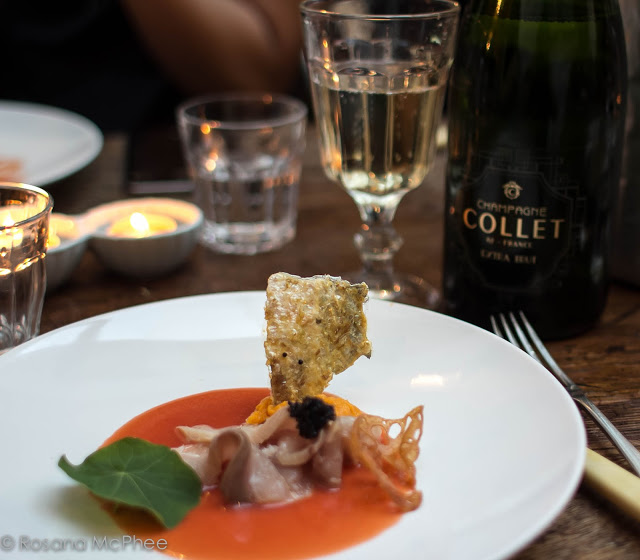 Tiras de Hamachi with tomato vinaigrette perfectly paired with champagne
Tiras de Hamachi with tomato vinaigrette was the second course. A take on Peruvian Tiradito: Raw fish – Arapaima, Amazonian tomatoes (tamarillho) vinaigrette, decorated with deep fried fish skin. I really enjoyed the tamarillo sauce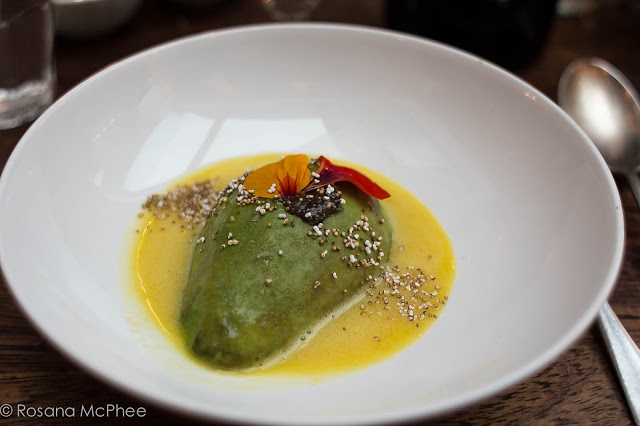 superfood salad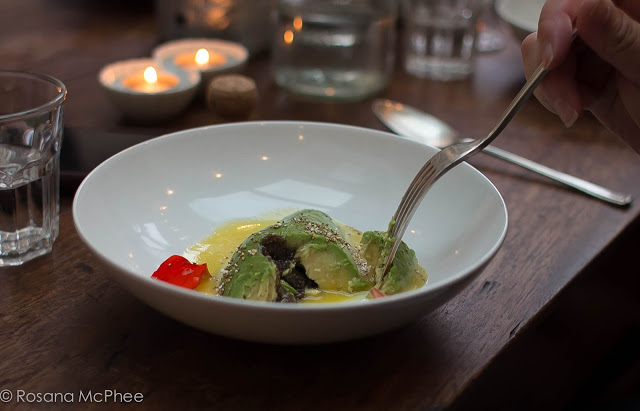 The third course was a very creative dish, a vibrant superfood salad made of  avocado filled with açaí paste and amaranth grain, jambo (rose apple fruit) and passion fruit vinaigrette.  I could eat this dish anytime of the day including breakfast.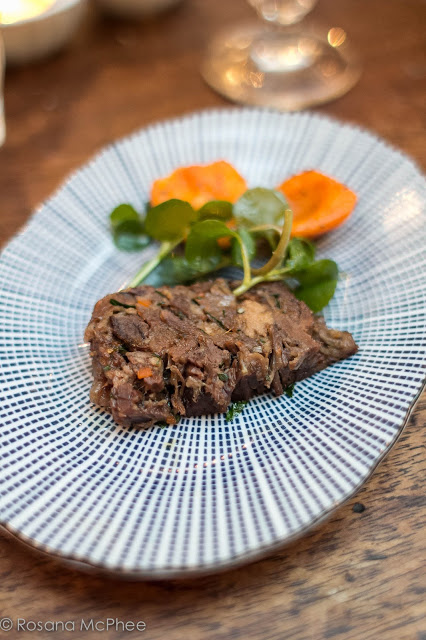 Oxtail terrine
Terrine the Rabada com pupunha was the fourth course, an oxtail terrine with peach palm fruit, which is, in fact, the fruit of the palm tree. It was a revelation as I have never tasted it before.
Caruru
My favourite of the night was the fifth course, Caruru, a Northern Brazilian dish made of okra, palm oil, onion, dried shrimp, and toasted peanuts/cashew, served with a massive prawn and little rice ball – full of textures it was just perfect!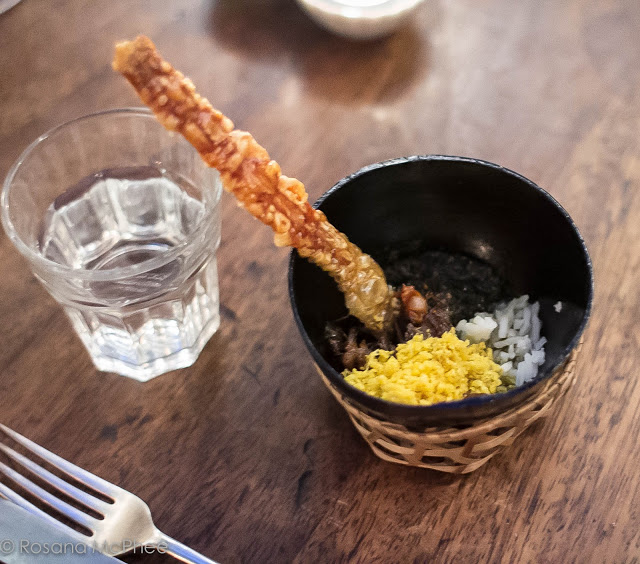 Maniçoba
Course number six was Maniçoba, a festive Amazonian dish. Made with leaves of the cassava, salted pork, dried meat, and smoked ingredients, such as bacon and sausage and boiled for a week! It was served with cassava grit, white rice and pork scratching.
Pato no tucupi – Duck  dish
The final savoury dish was one of the most famous dishes of the region, pato no tucupi, boiled duck cooked in tucupi, a sauce extracted from wild manioc root in Brazil's Amazon jungle that must be boiled for hours before being applied to any cooking. This plate was served with rice and plantain – fantastic! I forgot how much I like rice with banana – thanks Chef Jorge for the reminder!

Dessert
A condensed milk mousse topped with quinoa, chocolate and coffee soil, pop-corn of amaranth and decorated with edible mini rainforest orchid and fennel seed crest – That looked lovely, and it was a sweet, light finish to our meal.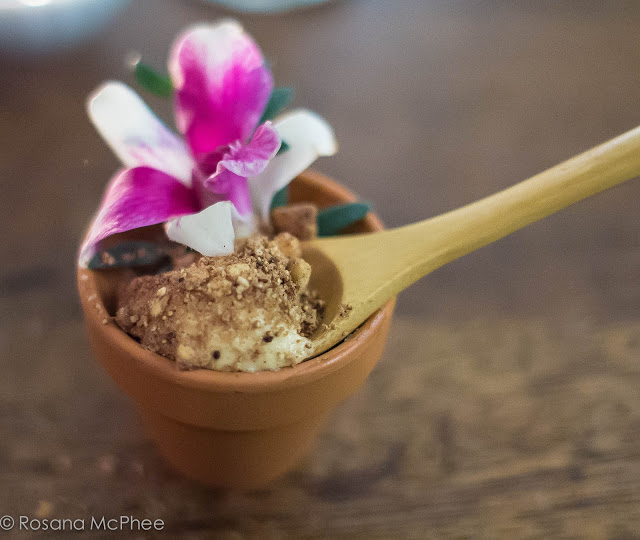 For more info on prices and dates for next supper clubs contatc:
Luiz Hara – The London Foodie
jbaumhauerdasilva@gmail.com
Until next time why not join me on  Instagram, Twitter and Facebook…X
Save