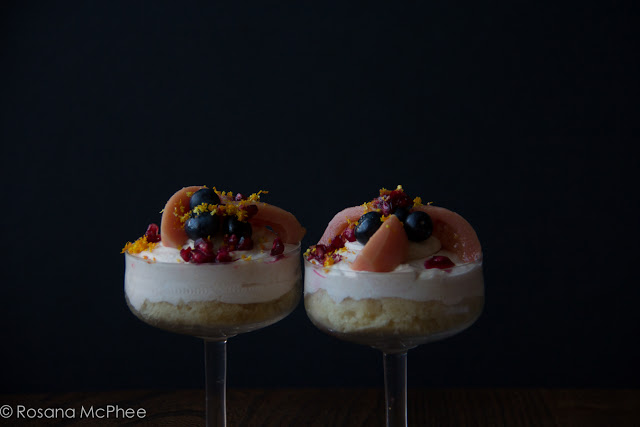 Food and romance are two things that perfectly blend together. This explains why the idea of most people on how to have a romantic date is to have it complemented with good food. Food, without a doubt, enhances intimacy, passion, satisfaction, and desire.
In every stage of your relationship, for sure, food has been a necessary element. Look at this timeline of most relationships and see how food is involved.
•    First Date: You most probably had dinner at a casual restaurant and had a bottle of wine.
•    Third Date: You considered it as an opportunity to show off your culinary skills, which us why you prepared a home-cooked meal.
•    First Sleep Over: A good but awkward morning greeted you with a hearty breakfast.
•    Introduction to Friends: Fun times over wine and food at your favourite wine bar.
•    Introduction to Parents: Dinner at your folks' house and having a hard time deciding on what to cook to welcome your loved one.
•    Introduction to the Entire Family: A festive dinner
•    When You Realise the Relationship is Getting Serious: Intimate dinner with both of your parents
•    Proposal: Dinner at an expensive restaurant with a beautiful bottle of champagne
•    Wedding: Planning on choosing the best caterer, having food tasting, and deciding on whether to have a sit-down or buffet meal
From the stages of a relationship mentioned above, it is pretty much obvious that food is always involved. Why is such the case?
According to one theory, the involvement of food in a relationship is basically because it shows how much you care for the other person. Giving someone good food is tantamount into showing the other person that you want to spoil them and take care of them. Sharing a hearty meal can lead into a feeling of satisfaction, a feeling that might not be sparked by anything else. It is also believed that your emotional response to food is similar to your emotional response when you receive affection from someone.
For those who like lighter and simple treats today's recipe is a delightful guava mousse topped with various fruits. The best thing about this recipe is you can choose yours or loved one's favourite seasonal fruit to celebrate Valentine's day.  Another unique Valentine's touch is the addition of champagne. Nothing is better than celebrating with a good quality of champagne  – after all; it is a special occasion. What more remarkable than quaff one of the most coveted champagnes, Billecart-Salmon Rose. It enchants all who indulge it with its fascinating berry character and delicately creamy mousse finish in appearance. It's a 'non-vintage', meaning that it is a blended product of grapes from multiple vintages in this case of Chardonnay, Pinot Meunier and Pinot Noir vinified as red wine. Most of the base will be from a single year vintage with producers blending anywhere from 10–15% (even as high as 40%) of wine from older vintages.
This champagne goes really well with red berries  and now I discovered with tropical guava too.

This is the second time that I paired Billecart-Salmon with food. My first experience was the immensely enjoyable. You can read it here. Despite its royal and aristocratic prestige, Champagne houses also portray champagne as a luxury that can be enjoyed by anyone and any occasion. Billecart-Salmon Rose  is particularly exceptional – worth splashing out on this fantastic bottle.
Fruity Valentine's treat
Makes: 4
easy
can be made the day before
Ingredients:
1  box of savoiardi biscuits  or recipe of simple sponge cake
1 cup de fruit of choice, I chose pink/red guava canned and drained, about 250g of fruit (already peeled)
1 tablespoon of lemon juice
2 tablespoons of caster sugar, 30g
1 cup whipped cream, 200ml
1/2 teaspoon of vanilla paste
Method:
1) wash, peel- if fresh and dice the fruits
2) blend the fruits, lemon juice, and sugar to puree, for a fine consistency sieve it and discard any peeps and skins. It should make about 200g of puree. Reserve.
3) Beat the cream in the mixer at low speed, to increase to double the volume and fluffy. Keep an eye, not turn into butter!  Switch off the mixer. Add the vanilla paste and the fruit puree, mixing very gently.
4) Place a very thin and even layer of the cake on the bottom of individual bowls. Top with the mousse and decorate with fruits. Refrigerate for at least 2 hours, until the time to serve.
Tips: I bought the red/pink guava canned in the supermarket and online,  fresh is nearly impossible to find in the UK.
Save
Save
Save
Save