Cointreau Blood Orange
Cointreau is a liquor which is made by the process of a triple-copper-still-distillation, commonly referred to as Triple Sec. It is produced in Saint-Barthélemy-d'Anjou, France. It is consumed as both an apéritif and digestif and is a component of several popular cocktails. It was formerly called "Curaçao Blanco Triple Sec."
Cointreau is a triple sec style orange liqueur invented in 1875 in Angers in the Loire Valley. I visited the region last year, read about it Angers. The whole operation is incredible. Its museum is rich in the history of the company including everything from advertising to design to the bottling process, from the inception of the beverage up to nowadays.
Jean's son Edouard achieved cocktail culture immortality for the company when he created the namesake liqueur from bitter and sweet orange peels.  He used a beet sugar-based spirit – technically a rum but highly refined into a more neutral spirit.  Sugar was added, and the result was the orange liqueur we know today.
Cointreau Blood Orange is a new expression of this famed liquor, and it is as versatile. Made with specially selected blood oranges originally from Corsica, L'Ile de Beaute',  this distillation achieves the right balance between the sweet and the bitter of the citrus peels.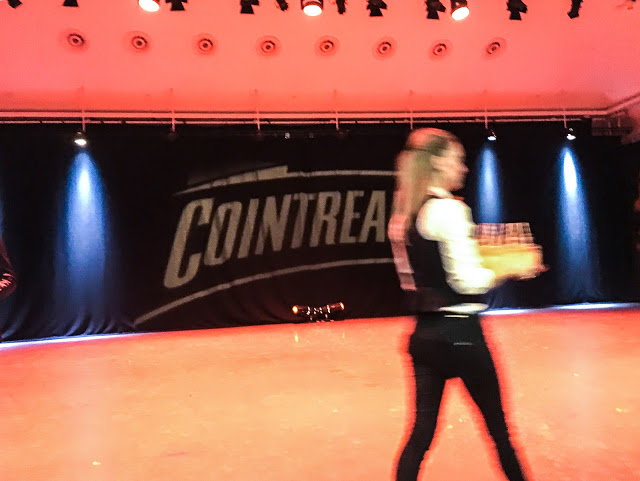 Cointreau Blood Orange – Launch
At the event launch which took place at the iconic Royal Opera House in London, we had a sneak peak of what goes on behind-the-scenes at rehearsals – it was all fascinating. After that, we were guided to another beautifully decorated room with a magnificent centre table with all paraphernalia and ingredients for the guests to make their own cocktail or long drink.  There were plenty of Blood Orange Cocktails being served as well.  That was fun!   We all got a bottle to take away so that we could continue the party at home.  Cointreau Blood Orange is also delicious drunk on the rocks.
Make a delicious cocktail with Cointreau Blood Orange at home; this one is smooth and citrous
Cointreau Orange Velvet cocktail recipe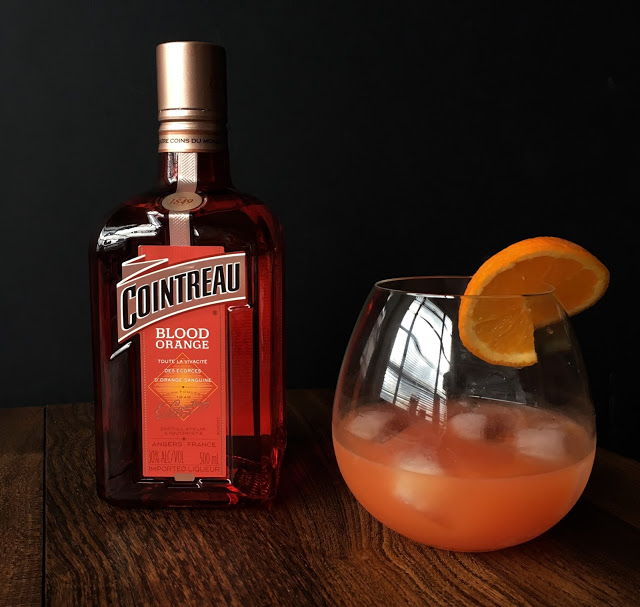 Cointreau Orange Velvet cocktail
serves 1
Ingredients
¾ Part  Cachaça or Rhum
2 ½ Parts Blood Orange Juice
¾ Part Blood Orange Cointreau
½ part of simple syrup
1 Slice Orange to garnish
Method
1) Fill the serving glass with ice cubes, reserve.
2) Add all ingredients and some more ice to a shaker
3) Shake well.  Strain the cocktail into the serving glass on the rocks.
4) Garnish with orange.
For mode ideas on the Cointreau Blood Orange Cocktail head on over to their site:
www.cointreau.com
The new Cointreau Blood Orange 50cl will be available at selected Waitrose stores from  June 2017 RRP £17/bottle
All pictures copyright ©Rosana_McPhee  – please ask permition to use.
Until next time why not join me on  Instagram, Twitter and Facebook…X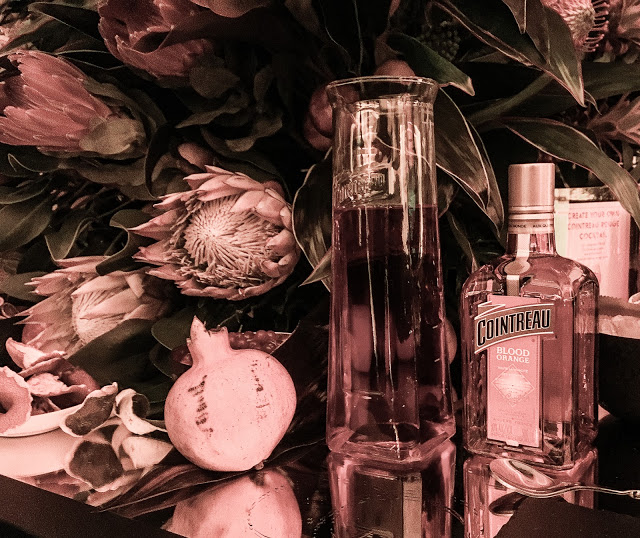 Disclosure: I was a guest at this event. All opinions are mine.
Save