Caipirinha is the Brazil's national cocktail, made with cachaça, sugar cane alcohol, caster sugar, fresh limes and ice cubes or crashed. It can be also made with other fruits like kiwi,  berries, passion fruit etc and it's called caipifruita. Other alcohol versions:  if making using vodka is called caipiroska,  with rum is caipirissima, the sake version is called Sakeirinha or Caipisakê.  To celebrate the imminent arrival of summer days in the UK here is refreshing recipe of caipirinha sorbet with caramelized lime peel. This recipe is versatile and can be served as frozen caipirinha cocktail. This is a very well known recipe in Brazil, apart from the caramelised lime peel decoration.
Caipirinha
Ingredients:
50 ml cachaça  – if you can't find it, use vodka
250 ml water
Juice of 6 fresh limes, cut the peel into strips, if you have patience scrape off the pith.
Yield: about 600ml
Add the cachaça, lime juice and water to the cold sugar syrup and freeze it. It will need to be frozen overnight due to the alcohol content.  Next day,  stir the frozen mixture thoroughly with a fork  and put back in the freezer for another few hours before serving.
Decoration: caramelised lime peel
Put the lime peel in a pan with a bit of water, cook for about 1 minute and strain it. Put the lime peel back in the pan and barely cover with water and add the same quantity of sugar. slowly cook the strips till they are caramelised, keep an eye as it cooks very quickly. Take them out of the heat and lay the strips on a plate making sure the lime peel strips they don't touch each other.  Reserve for decoration.
Serve straight from the freezer if serving as sorbet or take out of the freezer 10-15 mins beforehand if serving as frozen caipirinha cocktail.
Caipirinha Sorbet, enjoy it!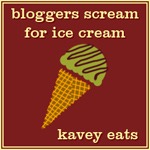 Save
Save