Last week ended with a lovely and unexpected  delivery of fresh and exotic fruits from the London Produce Show, who is having a boutique show in June to show case all parts of fresh produce supply chain from seed to plate. This event will have a series of networking occasions, seminars and chef demonstrations running alongside the exhibition. The show will to be held at Grovesnor House.
Back to the box, mine contained a dragon fruit (in Brazil, we call it Pitaya), rambutans, limes,
lychees, mint and rum with that came a card with a challenge to make your own mojito 
with a difference, using the ingredients provided in the box.  I started by eating the lychees,
how delicious and sweet they were! lovely.
Next I prepared the mojito. I liked it so much that I decided to share the recipe with my readers.
I hope you enjoy it as much as I did.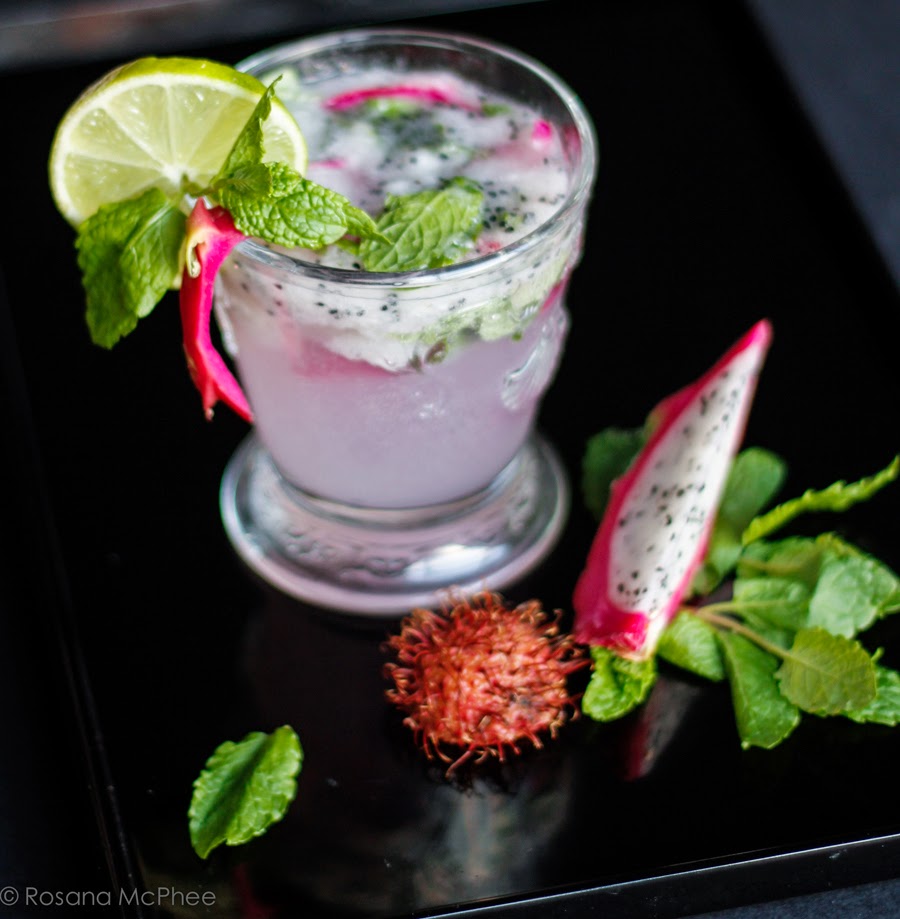 it's so pretty!
Pitaya (dragon fruit) and rambutan mojito

Ingredients
3 tablespoons fresh dragon fruit flesh
4 strips dragon fruit skin
4 rambutans or lychees, rambutans are bit more acidic
10 mint leaves + some for garnish
1 tbsp of white sugar, add more if required
1/2 fresh lime juice
50ml white rum
60ml Tonic or soda water
ice cubes
Method
1) In the bottom of a cocktail shaker, muddle the dragon fruit flesh, the 2 strips of dragon fruit skin, rambutan flesh,
10 mint leaves, the sugar and lime juice until well the sugar has dissolved.
2) Add the rum, couple of ice cubes to the cocktail shaker and shake to combine.
3) Add more ice to a glass, add the fruit mix and top
with tonic or soda water.
4) Garnish with a lime wedge and extra mint
leaves and a strip of two of of the pitaya (dragon fruit) skin. Enjoy!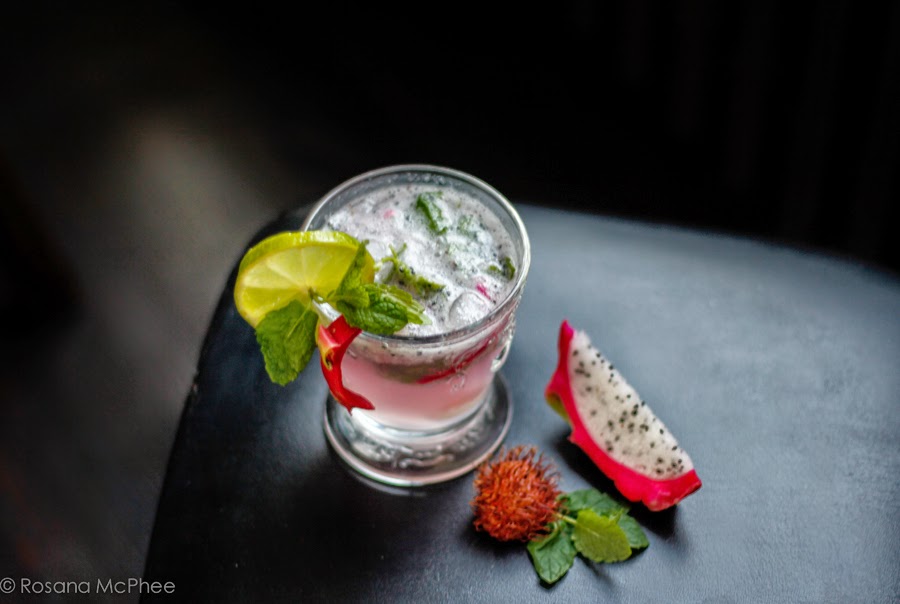 Have a good week!
Save