I like to travel around London. I don't mind going to areas I have never been and I like to explore this beautiful city.  It's quite easy to get around from where I live, Brixton South London, so I wasn't put off by the invitation to go to James Ramsden's pop up at Vagabond in Holloway in North London.  Vagabond is a trendy and inviting looking coffee shop located in the busy Holloway Road offering artisan coffee and food.  The deco is simple urban and rustic with exposed brick and wooden floors.
The pop-up scene:
We, Tiffany and I, were welcomed with a Moscow Mule and Elderflower, apple mint and lemon non-alcoholic drink served by James himself.
The atmosphere was buzzing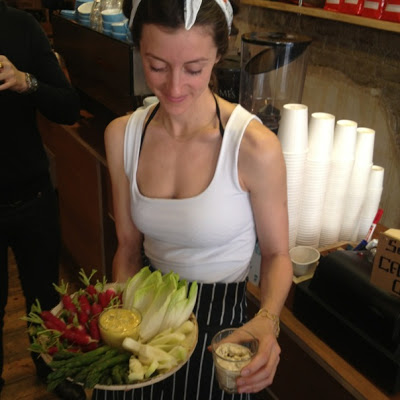 Crudites served with roasted garlic and anchovy mayonnaise and spring onion sour cream.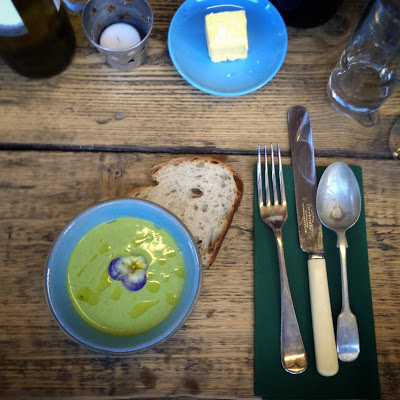 cold watercress soup  drizzled with olive oil with one edible flower, sourdough bread and butter – very refreshing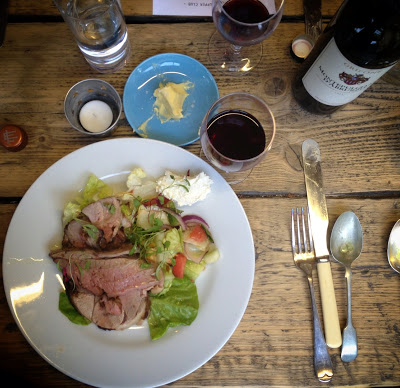 warm and moist spiced leg of lamb, fattoush with a dollop of fresh and creamy cow's curd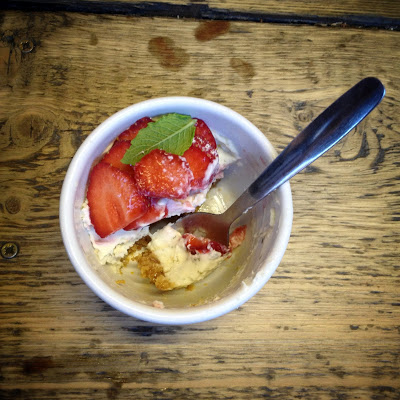 Strawberry topped basil tart served in a ramekin was surprisingly light and nice contrasting textures.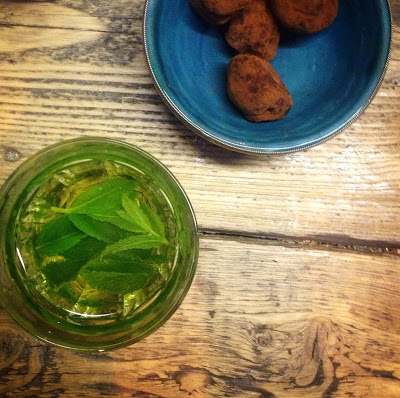 fresh mint tea and delicious homemade chocolate truffles to finish
The pop up was  part of a Lurpak bake club and some of the attendees entered competitions on twitter and facebook to have a place at this pop-up evening.  Others like me ( and plus one) were invited by Saatchi to review this dinner. It was a different experience. The menu was simply uncomplicated and light perfect for a summer's evening. James hosts The Secret Larder supper club. NOT LONGER RUNNING THIS SUPPERCLUB THE LAST ONE WAS JUL 2014.
Save