An evening of Mauritian food at Selina's  Yummy Choo SupperClub in Croydon, London.  Maurititian food is a mix of Creole, Chinese, European and
Indian cuisines. A blend of several cultures and history in
one night.  A friendly, plentiful and colourful dinner with unexpected explosion
of seasonings. The evening was hosted in aid of Action Against Hunger SupperHeroes Campaign, a series of pop ups and supperclubs where the profits go to this worthy campaign.
I met Selina many times over food and drinks. I follow Selina on twitter and other social medias. I am always intrigued by the pictures she posts specially exotic ingredients she uses, that we have and use in the Brazilian cuisine as well. I was blown away by her and her lovely mum's cooking.
Supperclubs are mainly BYO ((bring your own wine/preferred drink) here is  the recommended wines by Selina to take if you attending this SupperClub and based on this menu:
New World Sauvignon Blanc (Argentina/Chile/NZ) is aromatic and fresh, with high acidity, which is great for simple fish and seafood dishes. Those from NZ and Australia have a stronger, grassy flavour which might suit stronger foods.
Gewurtraminer (Alsace/Australia) is a really powerful, spicy wine with a touch of sweetness – very exotic flavours of tropical fruits, cinnamon, rose petal etc. It's often recommended with Asian-type foods, so would be great with any of your dishes that have a chilli kick, as it softens the heat from the food. It's unusual… The Alsace ones are drier and more drinkable. (Riesling is a similar-ish wine without the over-the-top aromas that's great).
It was a fun night with light conversation and friendly hosts. Highly recommended!
Bangin' Mauritian Rum Cocktail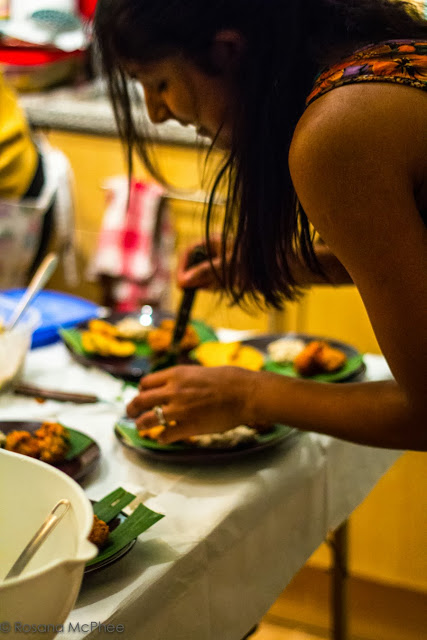 Selina in action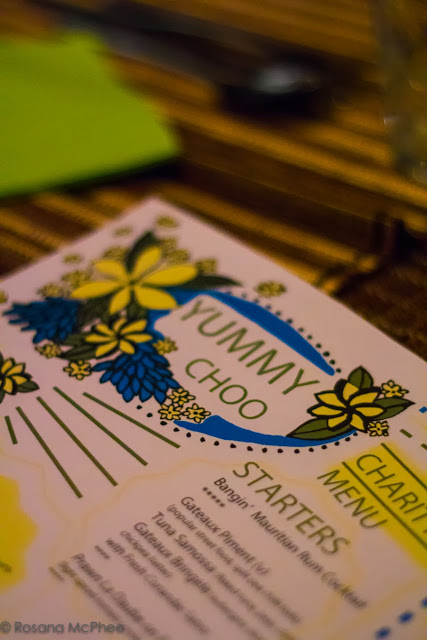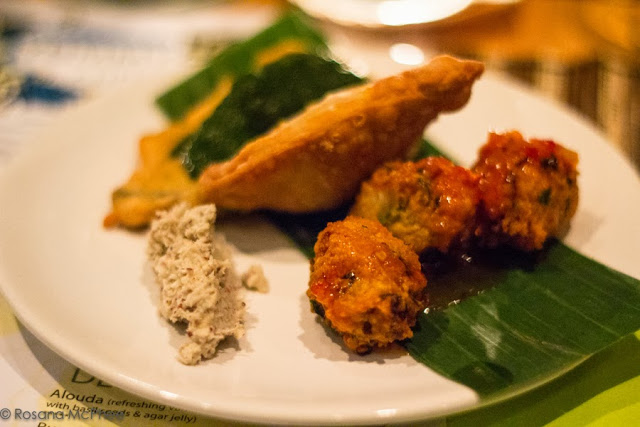 Gateaux Piment
(popular street food, split pea chilli balls)
Tuna Samossa (_flaked tuna, peas, chilli)
Pea and Potato Samosaa
Gateaux Bringele (aubergine slices in seasoned
chickpea batter)
with Fresh Coriander Satini
Coconut Chutney (tamarind, chilli and mint)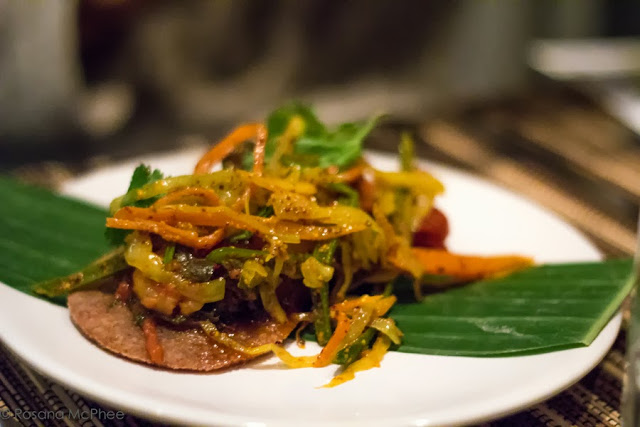 Prawn La Daube on Fresh Puri
(light spiced tomato creole sauce & fresh coriander)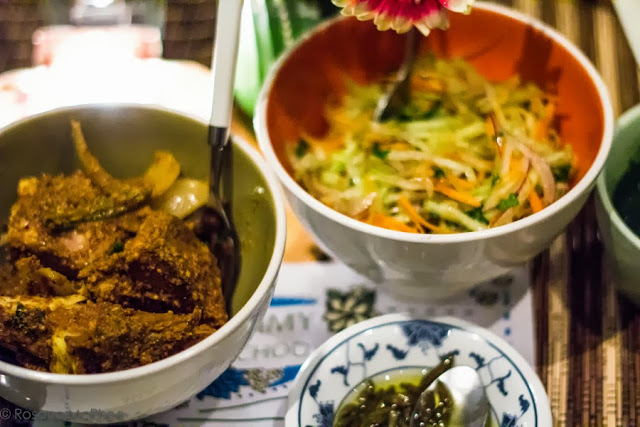 Cari Poulet (Mauritian Chicken Curry,
fragrant with spices & cinnamon)
Fish Vindaye (Pieces of fish pickled in a
mustard spice mix, served cold traditionally)
Dhall (Creamy, thick dhall with
spinach)
Green Papaya & Carrot Salad
Cinnamon & Cardamon Rice
Piment Confit (Hot alert!)
& Chutneys
Chou Chou Fricasse- I love this vegetable
Egg Rougaille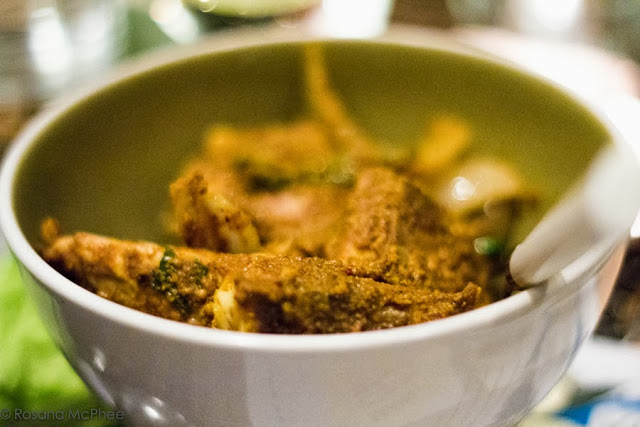 Fish Vindaye- My favourite dish of the evening,  I love mustard mix in this dish!
fish : Trevellay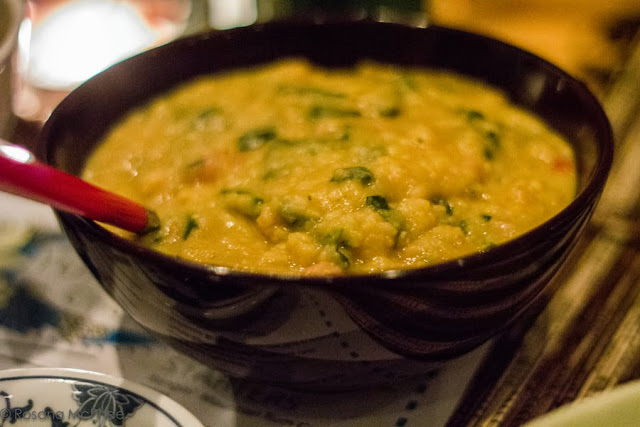 Dhall (Creamy, thick dhall with
spinach) very well balanced of flavours and spices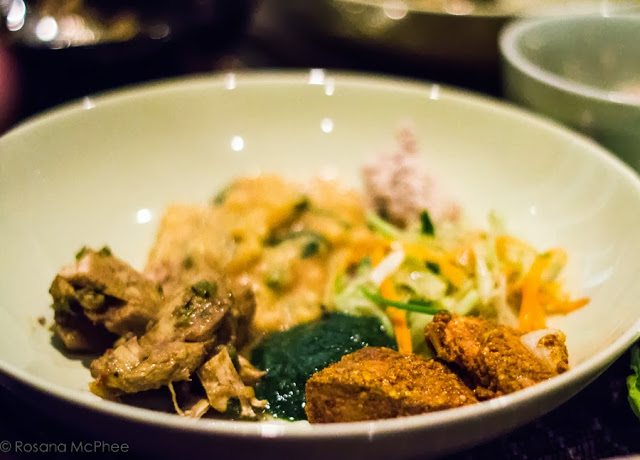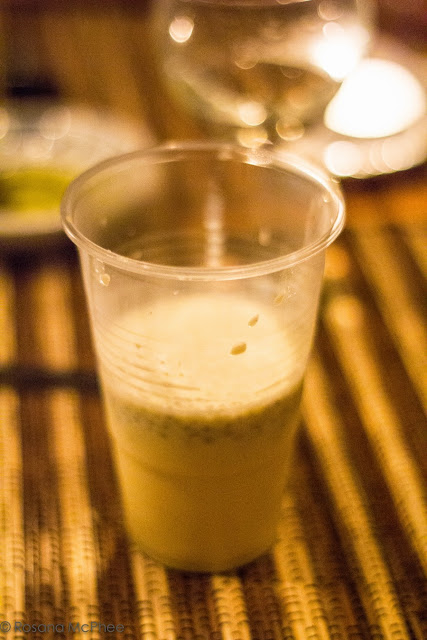 Alouda (refreshing vanilla
Mauritian drink
with basil seeds & agar jelly)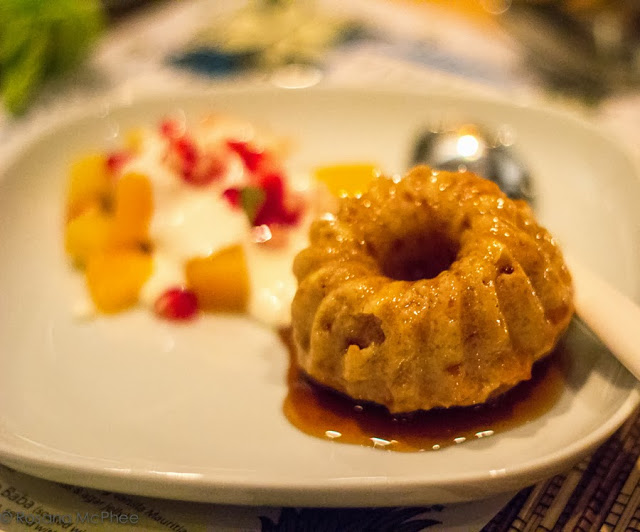 Rum Baba (soaked with a spiced
Mauritian
rum syrup, served with coconut creme &
exotic fruits) – Very enjoyable desert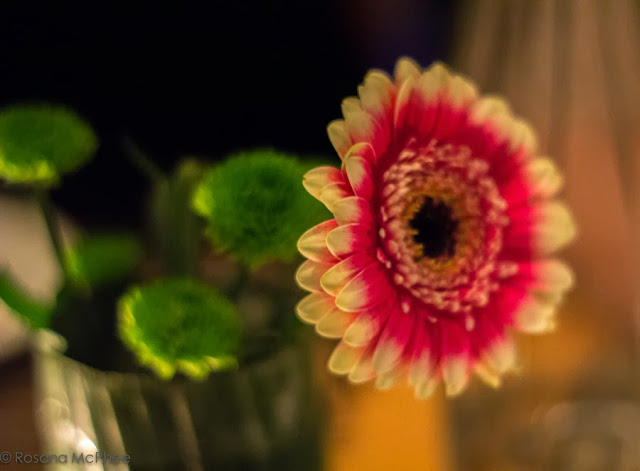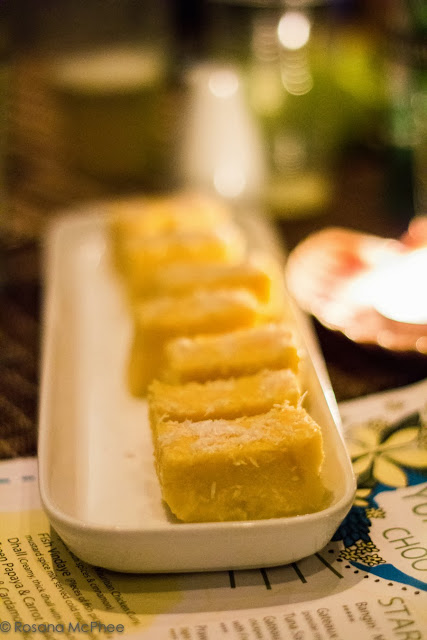 Pudine Mais (polenta cake, served cold) – a very light cold and moist cake – perfect finish
For more details about this supperclub, Selina's pop-ups, demos and catering click here: Yummy Choo



Save