Another fabulous time at yet another pop-up restaurant. However, this time the venue was a proper restaurant, Meza, in London Soho.  The FridayFoodClub, a well known underground restaurant based in Blackheath took over The Modern Pantry  (Anna Hansen) usual pop-up night for 3 consecutive Wednesdays. The first night kicked off with glamorous Ravinder Bhogal serving modern Indian fare, the second night (we attended this one) was the master chefs turn and the third and final evening (this coming Wednesday) Friday Food Club will be joined by Anna Hansen with a fusion menu.
Some tweeps (you know who you are)  got very excited when the dates were released and we got a table last Wednesday, the 6th April. This particular night the chefs were the BBC Masterchef 2010 champions Dhruv Baker and  Lisa Faulkner, Celebrity Masterchef. The menu showcased the best of British seasonal ingredients. The evening were sponsored by  Naked Wines, Origin Wines and Waitrose provided the Vodka.
We had a fantastic time and lots of laughter mainly thanks to Lee who before service introduced his team. A bunch of good looking, friendly and charming staff.  We also met Fi, front of the house and Lee's beautiful wife, who made us feel very welcome. The food was carefully crafted, well presented and very tasty. However, the main, belly pork portions were erratic. My portion was right size but two of my companions were rather small indeed. The welcome drink, Soho breeze and the wines which accompany the meal, were all included in the set fee (£68/pp). We thoroughly enjoyed the evening in elegant surroundings. Great atmosphere and hosting skills.  I definitely recommend the FridayFoodClub and I can't wait to go to their Blackheath venue. Lee is hosting the last pop up dinner at Meza this Wednesday.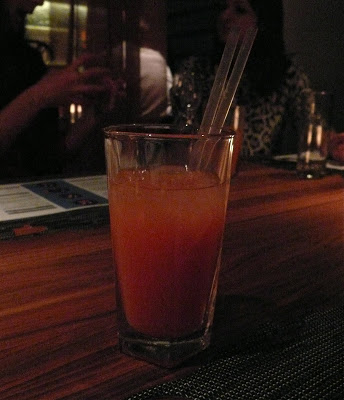 Soho Breeze
Crostini with the smoked Romesco, garlic pea Puree & smoked chorizo with celery cress
British asparagus tarragon butter, deep fried Burford brown egg, parmesan shavings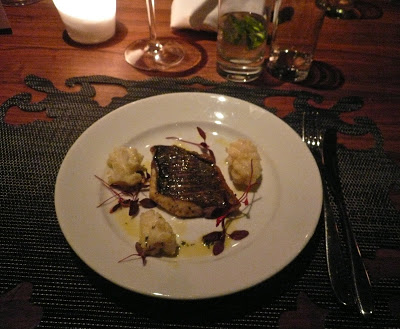 Pan fried sea bream, crisp squid & compound butter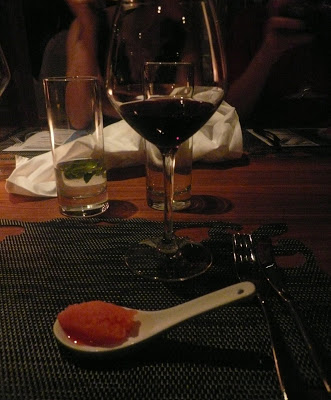 Campari & blood orange sorbet – a palate cleanser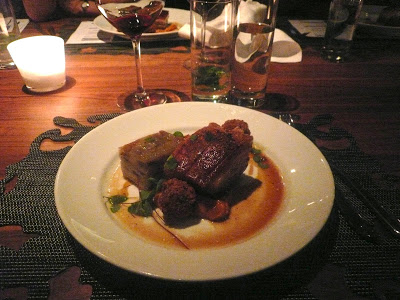 Belly of pork, spiced stuffing, butternut squash puree, pomme Anna, apple jelly & coriander soy jus
Bison Grass Vodka & mint panna cotta served with roasted cardamon & figs on shortbread
FridayFoodClub – Lee is a classically trained chef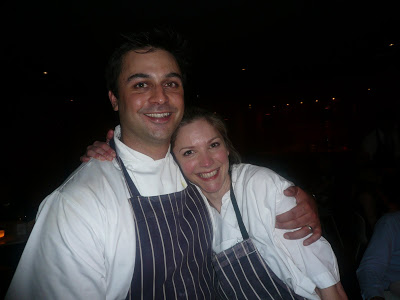 The Masterchefs – Dhruv Baker and Lisa Faulkner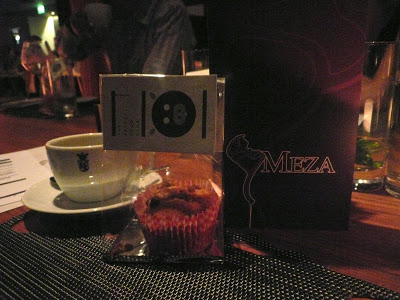 Lovely cupcake – I saved my one for next day breakfast!
Fabulous time with old/existing and news tweeps!
Save