Godiva, the Luxury Belgian chocolatier, has launched its new limited edition 'Gold Icons' collection. The new range is inspired by fresh spring flavours and boundary-pushing ingredients used in the contemporary culinary world. The range features eight unique chocolate combinations. They do not have artificial colours and include natural fruit and vegetable extracts.
The launch of the new flavours took place on the rooftop of the stylish Ham Yard hotel in Soho, London. There we experienced the full on Godiva treatment. The whole collection was on display to be admired and ultimately tasted by the guests.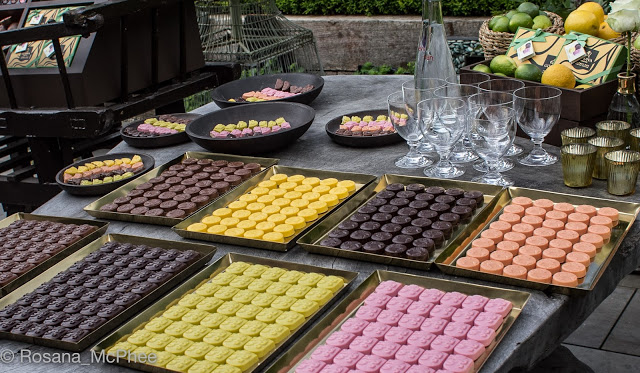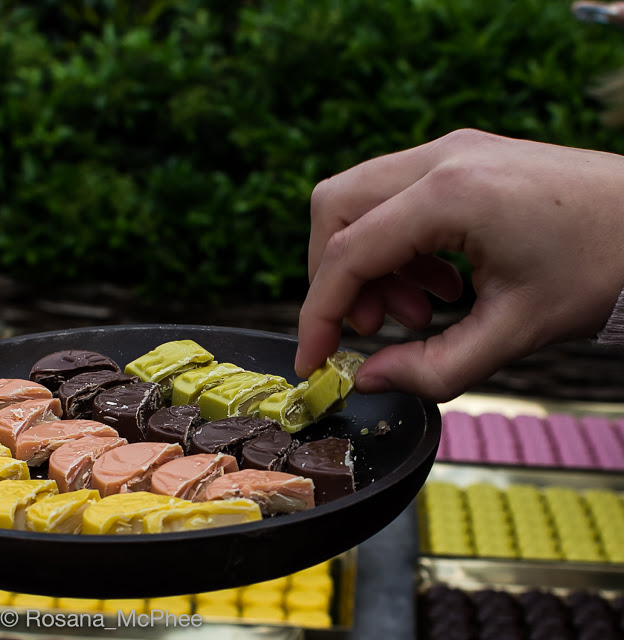 The collection includes:
'LADY MANGUE
A delicious and smooth white chocolate ganache that is infused with mouth-watering mango flavour and covered with a sweet and rich orange-coloured coverture.
LADY CHOCOLAT
A subtle hint of ginger is added to a dark chocolate ganache, which is covered with a milk chocolate shell.
LADY CITRON
Inspired by the flavours of the Mediterranean, this striking piece is absolutely delicious. A smooth ganache is infused with lemon flavour and a dash of extra virgin olive oil and encased in a sweet, yellow coverture.  It's like lemon meringue pie – delightful!
LADY VANILLE
An iconic Godiva piece; a beautiful white chocolate ganache is enhanced by a touch of premium Madagascan vanilla and enrobed in an intense dark chocolate shell.
ECUSSON CARAMEL SALÉ
A vibrant green coverture encases a silky white chocolate ganache that is infused with salted caramel and a hint of lime that lifts the chocolate to another level.
ECUSSON THÉ  NOIR
Carefully selected black tea is added to an intense dark chocolate ganache, which is covered with a premium dark chocolate shell.
ECUSSON PASSION
A unique passionfruit and pink pepper-flavoured white chocolate ganache are encased in a rich coverture that is coloured a vibrant shade of pink. The pepper is quite suitable but noticeable.
ECUSSON PÉCAN
Smooth milk chocolate covers a crunchy pecan praline filling, which is infused with apple and crispy caramel pieces.'

There was also the beautiful Godiva milk chocolate cart where Strawberries and Ginger were dipped in their rich premium milk chocolate   – Pure indulgence!
The cost: Gold Icons are priced from £10 for a 6-piece gift box to £25 for an 18-piece gift box, and available from all Godiva boutique stores in the UK for a limited time only. Buy Here: Godiva Gold Icons
Disclosure: I was a guest of Godiva at this event. All opinions are my own
Save
Save